Kelly Clarkson Debuts New Soulful Single "Love So Soft" (VIDEO)
Kelly Clarkson's new single might be called "Love So Soft," but the song -- which is fans' first taste of her new album -- is strong, soulful, and powerful.
With the soaring vocals of her singers, Bridget Sarai, Nicole Hurst and Jessi Collins backing her, Kelly's own powerhouse voice shines through in this new single. "Love So Soft" boasts a retro soul feel, until the bass-driven chorus, where Kelly sings, "Love so soft, you ain't had nothing softer/Break it then you buy it/And it sure gonna cost ya."
"Love So Soft" is the first single from Kelly's upcoming eighth studio album Meaning of Life, which is set to be released on October 27th via Atlantic Records -- her first full-length record on the label.
Along with the song is the official "Love So Soft" music video, directed by Dave Meyers, who during a live stream this week, Kelly explained was so sick he was basically directed the visual from his hospital bed. The video also features Kelly's singers Bridget, Nicole and Jessi. Kelly said of the visual:
"I've never had this many effects happening in a video. I've never had such involvement. I've had involvement with my band before, but the girls, they're so highlighted on the record, Nicole, and Bridget, and Jessi, that I really wanted to incorporate that in the visuals as well. Just to give them props, because people always see our face out front, but you never see all these amazingly talented individuals that make it happen."
She adds of the song, "There's all these different vibes of love."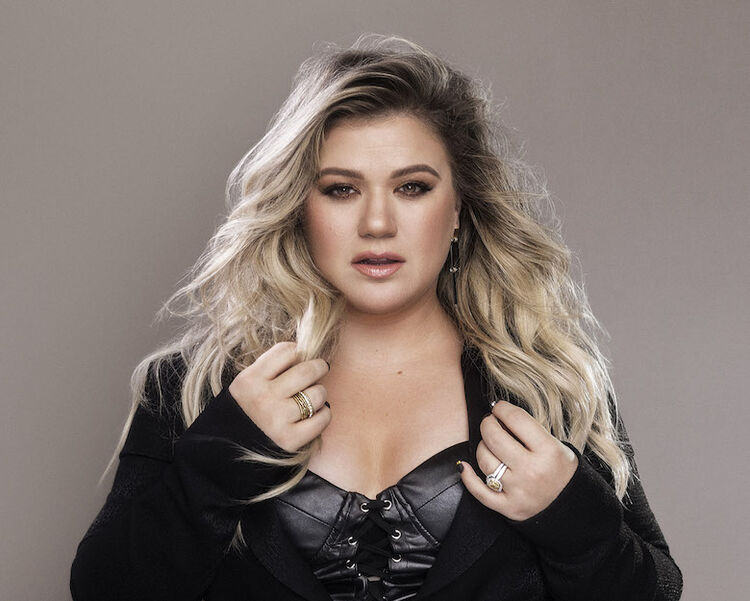 Kelly calls this new music "the greatest thing [she's] been a part of in 15 years," and when asked to describe the new album in two words, "boss" and "sassy" came to mind. In fact, funny Kelly mention those adjectives, because they also describe Game of Thrones (one of Clarkson's favorite shows) character Daenerys Targaryen.
During her live stream this week, Kelly even said: "I feel like Khaleesi on dragons just coming in hot."
Meaning of Life will be a soulful pop album, as made apparent by the sound of "Love So Soft."After signing with Atlantic last year, Kelly teased her new album by saying in a statement, "We have already started creating a record that I have been wanting to make since I was a little girl, and a record that fans have been asking me to make for years."
In a few tweets last November, Kelly cited Mariah Carey, Aretha Franklin, Whitney Houston, and En Vogue as influences.
Fans can pre-order her new album Meaning of Life now, and watch Kelly Clarkson's "Love So Soft" music video above!